Bathroom Renovations Newtown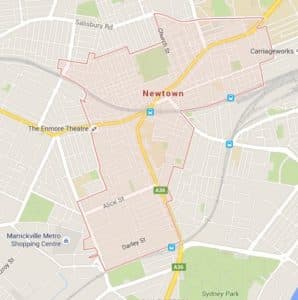 Our team of Bathroom Makeover experts do complete bathroom renovations in the Newtown area. Small and large bathrooms, laundry mixes, guest and main bathroom renovations all at fantastic prices.
With the famous King Street, Newtown is a commercial centre of entertainment. This liveliness spreads out throughout all of the residential homes and apartments too. With the quick changes in trends and fashion, designs can quickly go out of style and what is in today may be horrible the next.
If your Newtown Bathroom is in need of a major overhaul – send in the experts! Our team of Inner West bathroom renovators service Newtown and can bring your bathroom back to the 21st century.
Choosing a design for a bathroom renovation can sometimes be tricky as you don't want it going out of style within a years time. If you have your own style that you want us to do, then we can definitely work to your requests. However if you are unsure, allow our expert Newtown bathroom renovation team to provide our insights and direction.
Request a site inspection and we can provide a full quote. We specialise in complete bathroom renovations, remodeling, restyling and revamping old and outdated bathrooms.
Our Newtown Bathrooms Renovations Are Sublime
Modern, Traditional, Custom & Unique – whatever style you are after, we can deliver!
Follow Us on Social Media: