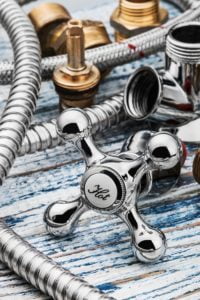 Eastern Suburbs Sydney Bathroom Renovations
 provide Bathroom Renovations and related services in Sydney's Eastern Suburbs, Inner West, North Shore and surrounding areas.
We do this by partnering with builders and tradesmen in these areas to carry out this work. There is no additional cost to you or any of our clients in this partnership. However you gain the benefit of having the best renovators in these areas completing your renovation.
All our partners are licensed, qualified and experienced professionals in the renovation industry. They specialise in bathrooms, laundry and kitchen makeovers and can even support with complete home renovations.
When we talk about "our work" and "our company" we are talking on behalf of all our business partners who will be carrying out the work in our renovations.
Our aim is for you to have a hassle-free experience and receive the best quality work. Our partners look after every part of the renovation for you from design and building, to supply and installation.
Once you have agreed on the plans, costing and time frames you can sit back and let us take care of the rest. Rest assured that you will be updated with progress and if any issues arise. Overall our customer satisfaction is of our highest importance.
To ensure that our high quality of service and workmanship is maintained we are very selective with our staff and team. By setting such a high standard we aim to deliver only the best in bathroom renovations in the Eastern Suburbs, Inner West and North Shore of Sydney.
If you are considering an upcoming bathroom, laundry or kitchen renovation, use our quote request form to submit your details to us. To fully understand your requirements we may call you to discuss the finer details and in most cases a site visit may be needed to give a more comprehensive quote. Either way we will be in contact with you quickly either by phone or email to provide your quote or to seek further information.
There are absolutely no obligations when you contact us, but we hope that we can turn you into another one of our very satisfied customers.
Call us now to discuss your renovation ideas or provide your details and get your free quote.
Bathroom Renovations & Related Services
Request a quote and transform your current home with a stunning Bathroom, Laundry or Kitchen renovation.
Follow Us on Social Media: