Bathroom Renovations Eastern Suburbs
Solving Bathroom Problems in The East
There is a reason you are here. You've had enough of your dated and dysfunctional bathroom. Or maybe you finally got the courage and the budget to tackle that bathroom renovation you've long been postponing.
Whatever the case, Eastern Suburbs Sydney Bathroom Renovations is happy to welcome you and help you with your bathroom remodeling needs.
We offer solutions to the following bathroom problems across all of Sydney's Eastern Suburbs:
| | |
| --- | --- |
| – Mismatched fixtures | – Plumbing issues |
| – Peeling wall paint | – Cracked tiles |
| – Poor ventilation | – Rot and decay |
| – Not enough storage | – Safety concerns |
| – Inconvenient layout | – Zero appeal |
Stylish & Functional Eastern Suburbs Bathroom Renovations
Let's turn your dream bathroom into a reality. Not sure what you want? No problem!
Our experienced and highly skilled renovation professionals are ready to transform your current bathroom into a space that will cleanse, calm, relax, and refresh you.
Gone are the days when bathrooms were considered as practical spaces solely for grooming and personal hygiene purposes. Bathrooms are now given a raised status. They are also spaces for pampering and relaxation.
Our unique bathrooms designs reflect both the practical and the aesthetic. At Eastern Suburbs Sydney Bathroom Renovations we specialist in complete bathroom makeovers.
Call our experts today and let's create a harmonious combination of function and style for your Eastern Suburbs bathroom.
High-End Bath Makeovers Without the Sky High Price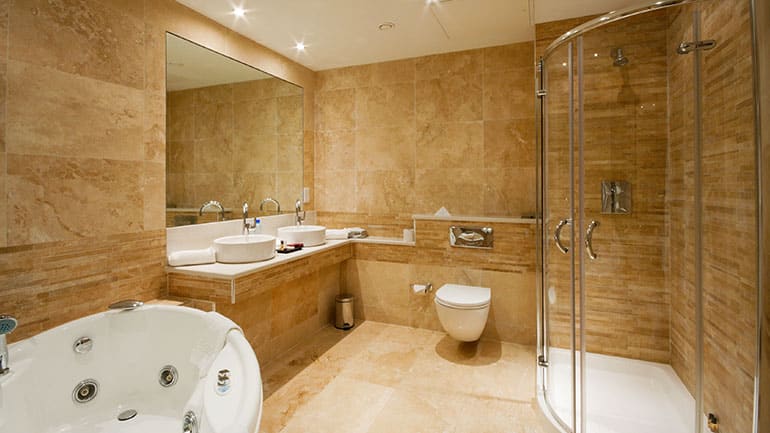 Are you dreaming of a glamorous bathroom complete with swanky marble tiles, posh fixtures, and luxurious fur bath mat?
Or do you want a smart bath with self-cleaning toilets, digital faucets, and mood-enhancing lights?
Eastern Suburbs Sydney Bathroom Renovations are committed to delivering exactly what you need. But unlike other bathroom renovators, our costs are fair.
Our bathroom designers are adept in bringing the high-end look to bathroom remodels without the expensive costs.
When you can't aford to go all-out in sprucing your washroom, trust our tried and tested techniques in creating luxury bathrooms for less. You can count on our remodeling experts to give your bathroom some interesting design elements that won't break the bank.
Bathroom Remodeling to Increase Your Home's Value
Our renovation process begins with us sitting down with you to discuss your goals and budget. Working within your budget we then aim to bring the most return on your investment.
You can rely on our expert renovators' fresh ideas, attention to detail, and precise craftsmanship. With Eastern Suburbs Sydney Bathroom Renovations you can expect a renovation job that will wow you with amazing results.
Our goal is to provide you with a renovated bathroom that you will truly love. We'll renovate your bathroom to:
Remove plumbing problems from your life
Gain enough storage space for your household
Reduce cleaning and bathroom maintenance
Create a personal escape with a spa-like feel
Increase your home's property value
Be the envy of your friends and family
While we don't have superpowers to magically turn a drab bath into a showstopping shower in seconds, we can help update your bathroom at a competitive cost and the least stress. Review our most common design options below.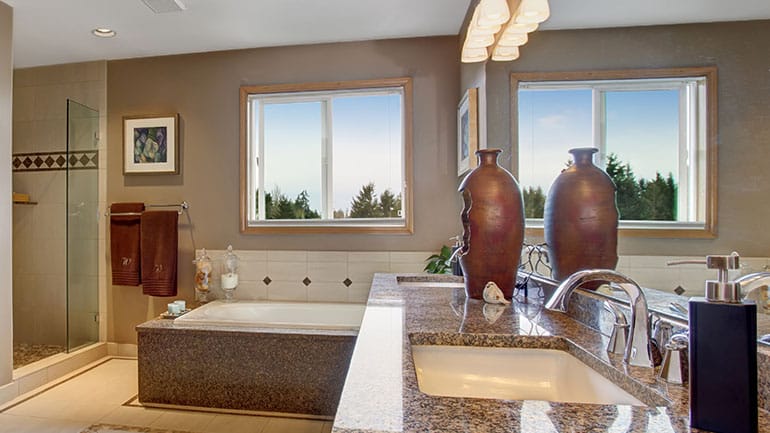 Traditional Bathrooms
Is your current Sydney bathroom looking dull, tired and lifeless? Maybe it has a crazy colour scheme and looks like something from the 80s or 50s.
Sounds like it's past its use by date and its time to remodel that outdated bathroom.
If you want to hold onto the classical look and feel, we have you covered with a Traditional bathroom design.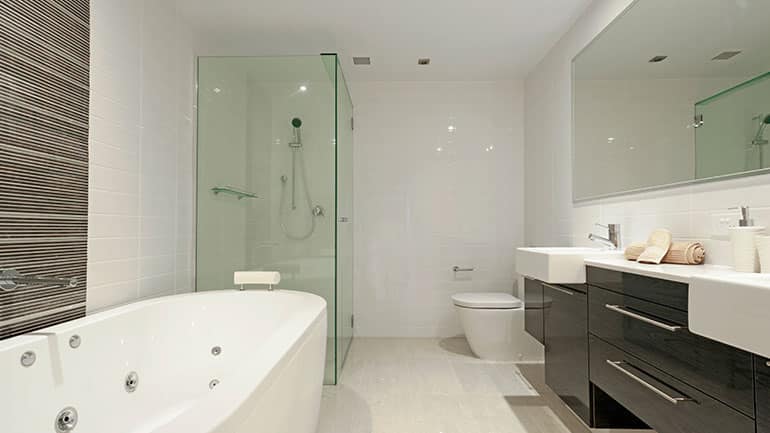 Modern Bathrooms
Are you ready to modernise your outdated bathroom?
Modern bathrooms have a sleek finish and create a unique atmosphere.
We offer a selection of modern bathware, tapware, basins and vanities. Paired with our professional advice and creative designs we will create your modern bathroom masterpiece.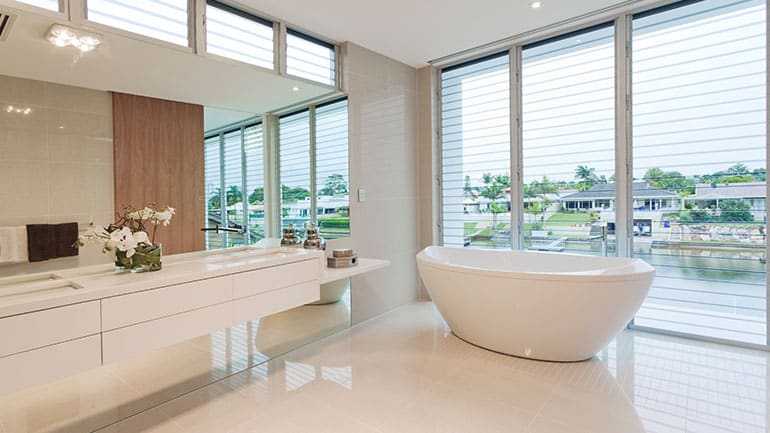 Luxury Bathrooms
Add a sense of lux and indulgence to your bathroom renovation.
What better way to escape the stress of your busy day that with your own private spa bath.
We have the perfect combination of superior craftsmanship and exceptional bathware. Let's create a luxurious experience when you use your newly renovated bathroom.
Designer Bathrooms
Want an outstanding designer bathroom? Seen an awesome bathroom in a magazine that you must have in your own home?
Our highly skilled bathroom renovation team can create the designer bathroom you desire.
We supply all bathware, tapware, fittings and fixtures and create custom builds to suit. Complete custom bespoke designs at competitive prices.
Follow Us on Social Media: